REdeUSE is a wholesale broker of used office furniture, striving to divert products from landfill by supporting the circular economy. As a wholesale broker, we sell pre-owned office furniture to our Dealer clients across North America from our diverse range of products in our warehouse.
REdeUSE assists companies across North America with the removal and re-purposing of their surplus office furniture by providing them with cost-effective and environmentally-friendly decommissioning options, in addition to day-to-day project management support. Whether the objective is to decommission assets that are no longer required, or generate revenue from surplus inventory, REdeUSE can leverage both local suppliers and a broader network of service partners to manage the processes to ensure our clients meet their objectives.
Vision
To be recognized as a leader in the wholesale office furniture market, and as a sustainable and environmentally responsible decommissioning option.
Mission
To provide our clients with cost-effective and environmentally-friendly methods of diverting surplus office furniture from landfill by working with our network of partners and agencies to support the circular economy.
We maintain a dynamic inventory and diverse set of products within our warehouse to meet your needs. For further information on available inventory and pricing, or to become a REdeUSE Insider, please call us 647-633-8577 or email us at [email protected].
Our inventory of chairs includes executive chairs, client chairs, task chairs and a variety of cafeteria furniture and stools. Typical brands include Global, Haworth, Herman Miller, Keilhauer, Steelcase and Teknion. Whether you are looking for leather, Meshback, wood or Highback chairs, we can help.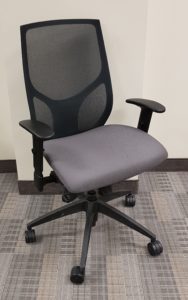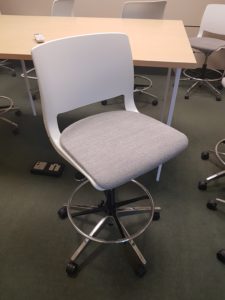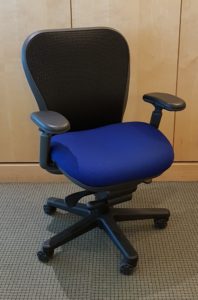 If you are looking for filing or storage solutions, we can help. Our inventory generally includes a variety of lateral files, bookcases and other personal storage cabinets from brands like Global, Office Specialty, Steelcase and Teknion among others. We also have access to fireproof files from FireKing and Gardex, however they are fast moving and don't stay in inventory for very long.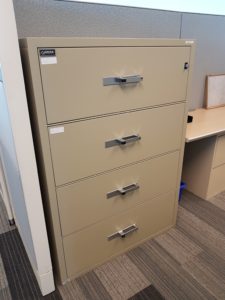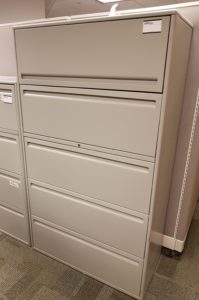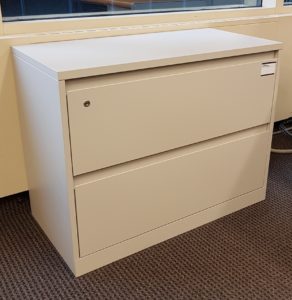 We can help furnish your offices with either laminate or wood suites in a variety of configurations to meet your needs. Our L-shape or U-shape office suites come with matching bookcases, credenzas, and hutches to allow you to maximize your existing office space.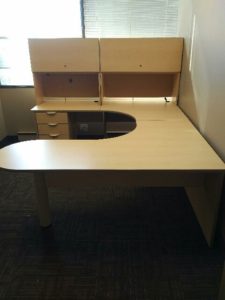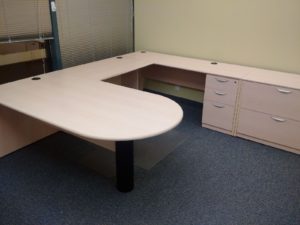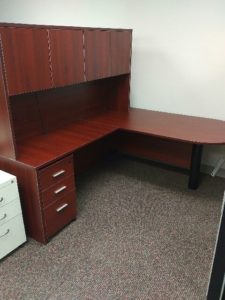 We generally have a wide variety of wood and laminate tables on-hand to meet your needs. Whether you are looking for a new boardroom table, some cafeteria furniture, training tables or a round table for a breakout room we can assist you.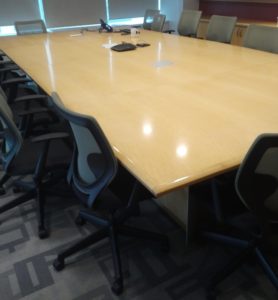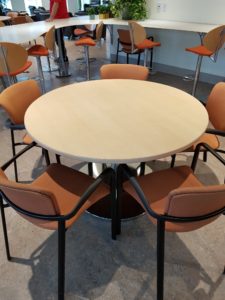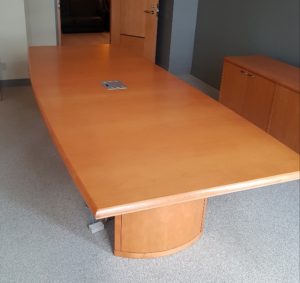 We work with you and your floor plan to outfit any office space with workstations in a variety of colours and configurations. Depending on your needs, we can provide electrical, overhead storage, and pedestals. We primarily focus on Teknion workstation but maintain small inventories of other brands such as Global, Haworth and Steelcase.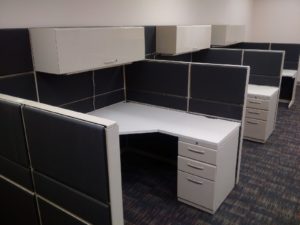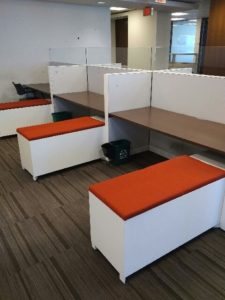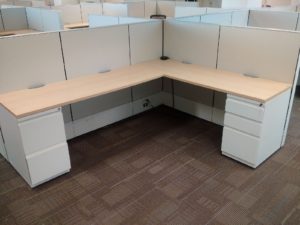 Our inventory is dynamic – call us today at 647-633-8577 to find out what's available.
Our ultimate goal is to divert as much inventory from landfill as possible, while striving to generate value that aligns with the strategic and sustainability objectives of our clients.
Asset Recovery
REdeUSE will work with your company to realize the maximum value of your surplus or end of life office furniture. We will conduct a thorough assessment of your inventory and advise on how best to manage items in a way that is efficient, environmentally sustainable, diverts reusable assets from landfill, and achieves maximum return for your organization. When your office furnishings are no longer required to perform for your business, let our REdeUSE team create new life, and revenue, by re-integrating the items into the marketplace through our extensive network of partners.
Decommissioning and Project Management
REdeUSE can fully manage the decommissioning of your surplus or end of life assets, allowing your organization to focus on other strategic priorities. Our approach focuses on reducing the impact of the decommissioning on the environment by re-purposing and recycling assets where possible and on minimizing the disruption to your existing operations. Whether your inventory is currently being utilized or is in storage, we will establish a plan that will allow you to achieve your goals without worrying about the day-to-day management of the decommissioning.  Our hands-on approach focuses on making the decommissioning as efficient as possible, keeping you updated throughout the project.
Sustainability Reporting
At REdeUSE, we put sustainability first. We decommission assets in an environmentally responsible manner, focusing on re-purposing and recycling assets where possible so as to divert the most product from landfill. If requested, you will receive a Diversion Report outlining how your inventory was decommissioned and the environmental impact on carbon emissions. If you track activities according to the Global Reporting Initiative or CDP protocols, we can help you integrate this information into your reporting.